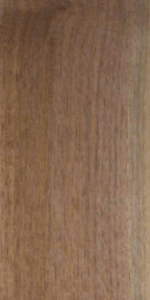 Quartered Black Walnut Lumber
We carry an extensive inventory of prime quality American Black Walnut lumber. Surpassing standard FAS grading rules, our superior quality quartered Black Walnut is available in a variety of lengths, widths and thicknesses to suit your needs.
Grade: Prime; exceeds standard FAS walnut rules
Available as: Quartered or Plain Sawn Walnut
Thicknesses:
Random widths
4 – 6″
5 – 6″
6 – 7″
7 – 8″
8 – 9″
9 – 10″
10 – 11″
Lengths: 6 – 16'
Machining: R1E, R2E, S1S, S2S, S4S. Also available rough.
Species: Walnut
Common Names/Species: American Black Walnut
Scientific Name: Juglans Nigra
Description: The sapwood of black walnut is nearly white, while the heartwood is light brown to dark, chocolate brown, often with a purplish cast and darker streaks.
Common Uses: Architectural millwork, furniture, cabinets, gun stocks, musical instruments
Sources: Eastern & Midwest U.S.
lbs/BF (dry): 3.16
Hardness: Soft to medium for a hardwood